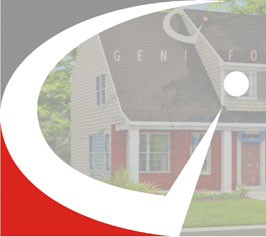 Incorporated in Ontario in July 2008, Geninfo Solutions Inc has grown to be a Canadian leader in third-party BIM and Construction Document Production Services. Our BIM services process has evolved with collaboration for our clients to achieve the desired results. With a history of being early proponents of BIM in India & Canada, Geninfo's philosophy has been to promote a continuous process of growth and improvement in virtual construction.
"Our mission is to provide top-notch customer experience by offering the latest BIM technologies to help streamline the workflow process and benefit from the overall outsourcing partnership".
Dynamic markets and the unpredictable economy pose serious challenges to industries throughout the world. The challenges involved in building cutting edge values to augment growth have organizations scampering in search of an optimal solution. The question that organizations need to tackle is how to be cost-effective without compromising on the quality.
The cost versus quality debate has spawned an energetic movement to improve productivity levels. The key challenge lies in controlling one without affecting the other; strike a balance between the escalating costs and weakening quality.
To keep abreast with the latest happenings and trends in the AEC Industry "TEAM GENINFO" is continuously investing in upgrades and training our resources to keep evolving to meet newer requirements that enhance the value of our services.